Artscript Canada Publications
Best selling historical novels

Canadian prairie farms during the Great depression

Canadian soldiers in Afghanistan

Books about the Canadian Prairies

Behind the German lines in 1942

Captured by the German Wehrmacht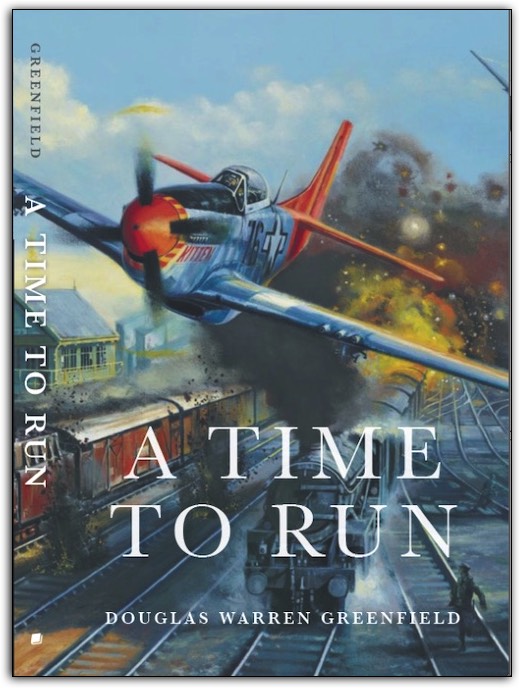 An historical novel by:
Douglas W. Greenfield

Editor & Research by:
Maggie M. Greenfield BA-I.C

This book is also available from FriesenPress Bookstore
Here


Buy Paperback $19.99

Buy Hardcover $33.99
Cover Image by world class artist,
Robert Bailey

(Used by permission)
This book can be purchased from Amazon
Here

Douglas Warren Greenfield, a consummate storyteller, joined the Royal Canadian Navy at age 18 and for ten years explored the Pacific Rim. Then, for 25 adventurous years he served with British Columbia and Alberta Provincial Parks.

Upon retirement, he began writing books, poetry, booklets & newspaper articles.

Mr. Greenfield resides in the beautiful Peace River Country of Alberta.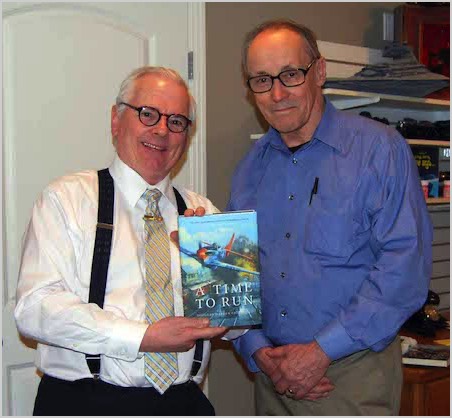 Adventure - Travel - Romance - History
Canada - Afghanistan - England - Italy -Germany

An historically based novel
__________________

by:
Douglas W. Greenfield
ISBN 978-1-4602-2277-5 Hardcover
ISBN 978-1-4602-2278-2 Paperback
ISBN 978-1-4602-2279-9 eBook

Order paperback copies from Artscript Canada Publications


Artscript Canada Publications is the author's sales outlet.

You may send a cheque or money order to:
Artscript Canada Publications
Box 266 Eaglesham Alberta T0H1H0

We also accept E-Transfers
(office at artscriptpublications.ca)


Paperback only from Artscript Canada Publications
Cost is 19.95 + $4.70 Shipping in Canada.
Total $24.65


Order from Your Local Book Store
Any book store can order this book for you with the ISBN # and Author's Name.

978-1-4602-2278-2 Paperback
978-1-4602-2279-9 eBook

Historical Novel by:
Douglas Warren Greenfield
Set within documented historical events of WW II and modern Afghanistan's war-torn battlefields, you will be caught up in one man's dream to redefine history. Retired Veteran, Lieutenant Albert Connor, is daily tormented by global news reminding him of the devastation of war and loss of his lovely fiancé. These events he would change in a heartbeat if only he could transcend the bonds of time.

Revisiting his childhood farm on the Canadian prairies while undergoing dream therapy treatment, Connor escapes doctors' care, embarking upon a perilous journey beyond enemy lines, finishing in a face-off with Hitler himself.

Can history be altered or the fires of love be quenched forever? Is Santayana's warning relevant today?

Only those who can see the invisible can do the impossible!...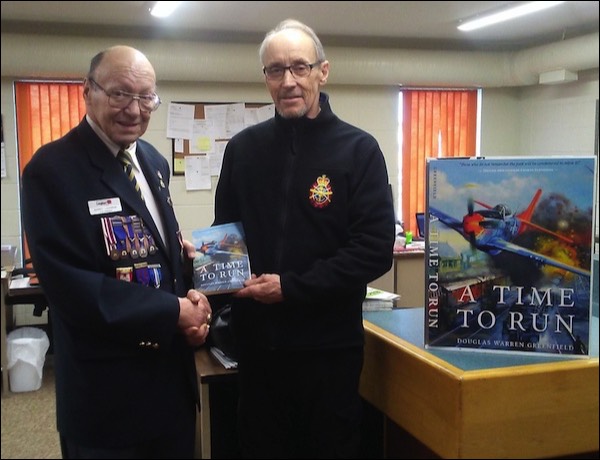 Barry Lazoruk, past vice president of the Royal Canadian Legion Alberta -Northwest Territories Command receives a copy of Douglas Greenfield's book, "A Time To Run"
The book will, in turn, be presented to the Royal Canadian Legion's head office. December 2018